Painters and Decorators dictionary

There's more to walls, especially old fashioned walls, than you think. When the London Painters and Decorators are painting a room, ceilings always comes first to make sure the walls are not getting stained before they are painted. Then walls if they are to be painted, then the woodwork. If the walls are to be wallpapered, then they come last, after all the paintwork is completely dry.
Ceiling rose, made of plaster cast

Cove or coving, generally made of plaster cast or paper covered foam.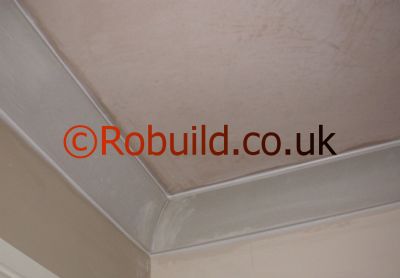 Cornice, similar material to Cove but the design is more complex.

Picture rail, made of wood, MFD or plaster

Dado rail, made of wood, MDF or plaster

Chamfered skirting boards, made of wood or MDF

Moulded skirting boards, a more complex design than Chamfered skirting
Architrave, made of wood or MDF

MDF or Medium density fibreboard is an engineered wood product formed by breaking down hardwood or softwood residuals into wood fibres.
You can read more about Building Terms Glossary here.