Replacing a boiler, radiators & Central Heating
Replacing your existing Central Heating or installing a new Central Heating, can be a major plumbing job. If the pipes needs to be replaced or installed, the flooring needs to be removed and the walls chased sometimes.
Because gas or electrics are involved, the job must be done by professionals plumbers and electricians.

What type of boiler you need
There are three major Central Heating systems but most often, for properties in London, a combi boiler is the most efficient and the best choice. It can also be hidden inside a cupboard.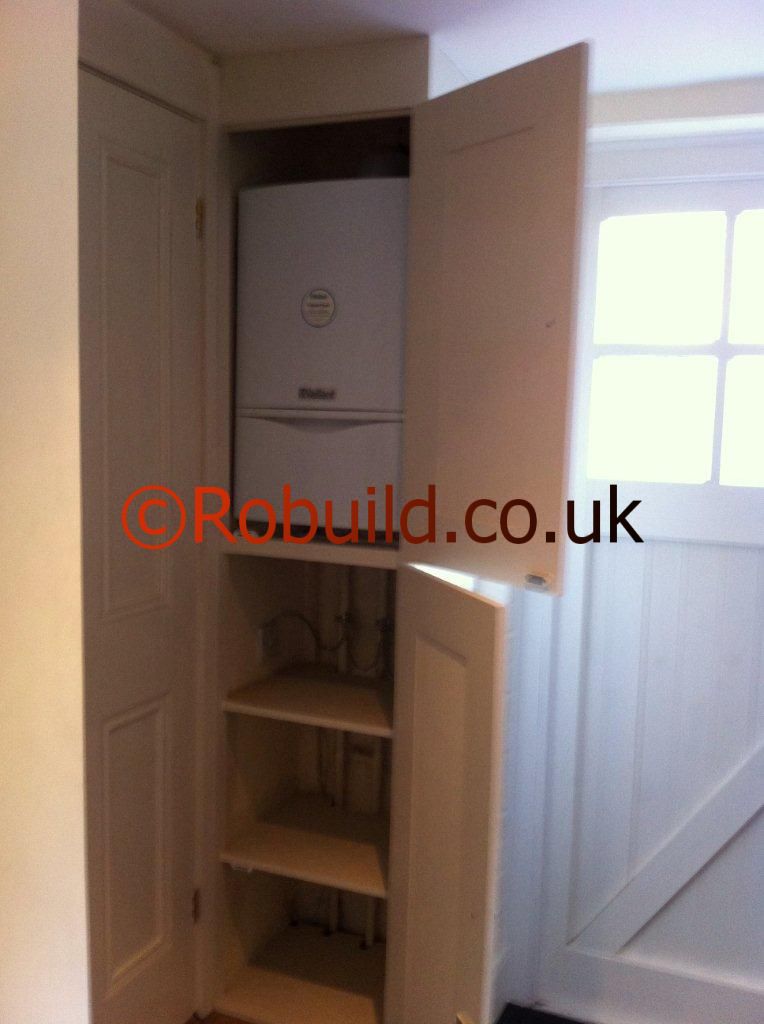 1. COMBINATION BOILERS – OR COMBI BOILER
2. CONDENSING BOILERS
3. TRADITIONAL BOILERS
Water supply
Sometimes the amount of water you get, will dictate the type of Central Heating you have. Our plumbers can update your water mains if you need a better water supply. This happens when the property has more than 2 or 3 bathrooms.
This is done by upgrading the main water supply pipe, the bigger the pipe's size – the better the water supply. It is also a healthy option because most old main pipes are made of lead, which can be poisonous.
If the water supply is high enough, a high flow boiler might the best choice, it requires no hot water or cold water tank, saving space.
How water tank – cylinder

Cold water tank

When installing a new boiler, the plumbers needs an external wall to install the flue vent for the boiler.

Underfloor Heating or Radiators ?
Underfloor Heating is more expensive to install but cheaper to run in terms of energy bills. It is also more pleasant. The heat is distributed evenly throughout the floor surface.
You can also compromise by having stylish radiators, old cast iron radiators or modern radiators.
Cast iron radiator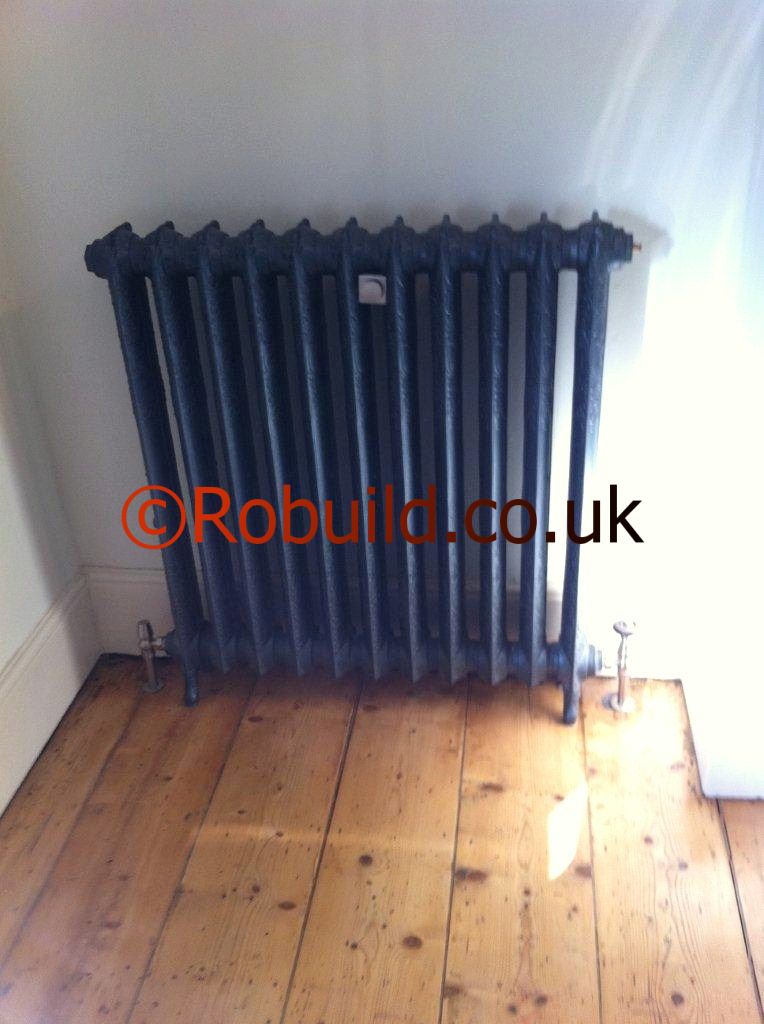 Modern radiator

What brand or make of boiler is the best ?
Boilers are like cars or any other engineered and manufactured product. Our plumbers do prefer to install certain brands and makes, they usually go for a middle of the range quality.