Not all flat roofs needs ventilation.

The picture above shows a warm deck – warm roof with ventilation, 25mm. Notice the gap between the insulation and woodwork.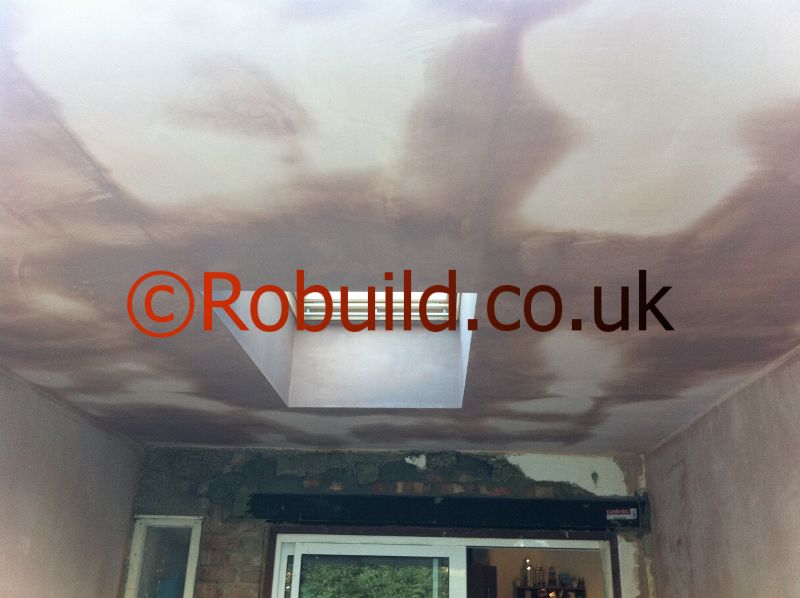 Plastering a flat roof with a Velux window

Fibreglass flat roof and Velux window over the extension
If you have a warm roof – to have ventilation is optional.
If you have cold roof, you do need ventilation for the flat roof.
Our roofers always prefer to build the roofs with ventilation even if its a warm deck – roofing.If it is a kitchen extension, there will be a lot of condensation, the plaster will absorb most of it , but sometimes people think there is a leak.