In London most kitchen extensions have a flat roof or a pitched roof. Flat roof kitchen extensions are more popular due to its low cost compared to a pitched roof kitchen extension. Skylights and roof lights are very common, providing the kitchen extension with extra natural light. When building a kitchen extension, our Kitchen Extension Builders can advise you what type of kitchen extension is best for you.
Kitchen Extension with pitched roof
The construction of a Kitchen Extension with pitched roof is slightly more expensive in terms of labour and materials cost.It has advantages over the flat roofs by being more aesthetically pleasing and a longer life span.

Kitchen extension with a pitched tiled roof and a roof window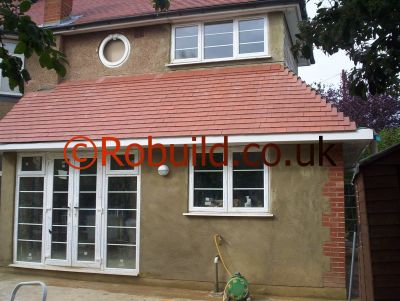 Pitched roof tiles for a kitchen extension
Kitchen Extension with a flat roof
Most flat roofs for kitchen extension are made of bitumen layers or asphalt and lead.

Kitchen Extension, asphalt flat roof and skylights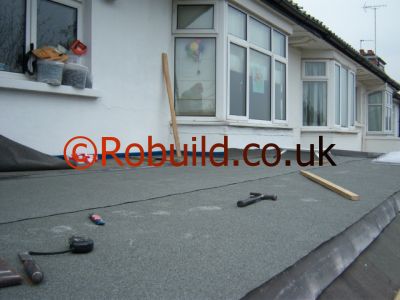 Kitchen extension, bitumen flat roof

Combination of a Kitchen Flat Roof and a Kitchen Pitched Roof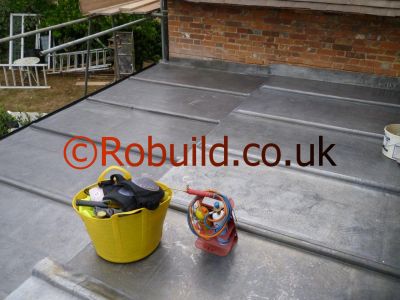 Lead flat roof for a kitchen extension

Terrace flat roofing
Contact London Kitchen Extension Builders for a free Quote.